I'm really just a stoner dad from Jerz (poorly) writing a blahg about weed again
It's been one year since cannabis was made legal and marijuana was decriminalized here in Jerz.
That seemingly minor point is just one of major issues with the Law passed by the NJ leg and signed by your boy murph dawg.
There's a dirty secret at the root of this.. none of the parties involved want YOU the local New Jersey resident and potential entrepreneur to have a place in this new industry.
Cannabis vs Marijuana
Cannabis is legal in Jerz but without a medical card you can not buy it. of course YOU can not grow cannabis. For that you need a license..
Marijuana is decriminalized but you can not possess more than 6oz. Same as above YOU can not grow marijuana.
Why is this? Because they wrote the law that way.. ok but why did they do that?
It's a good question.. one worth asking.. imo obvs this is all about keeping the traditional market players excluded while the CRC continues to delay.
from the grey market gifting delivery services with billboards down to your guy and all the traditional market players inbetween they all operate at risk of arrest and prosecution by the state
the state that voted 
and when they do get busted the Jerz mega weed corp trade group will be there to play cheerleader.
We commend the @BCPONJ for its role in the arrests of the owners/operators of a #NewJersey chain that illegally sold #marijuana. Our ATCs are ready for the AU market to open, which will provide NJ residents with a safe & legal place to purchase #cannabis. https://t.co/pxwB9x6PRl

— New Jersey Cannabis Trade Association (@njcannabistrade) February 8, 2022
DO NOT FORGET THIS
The CRC and the delay dealy delays 
it's not a mistake cause it's baked into the cake.
About the delays. The current delay that is causing all the tears from the msogang crowd.  wHeN wiLl JerZ aLLoW AdULt USe sALEs ???
to that I say who cares? not me. the writing is on the wall here in Jerz I will spell it out for you..
The law was written to favor the existing medical operators in very specific ways mainly to gift them the right to be the first adult use operators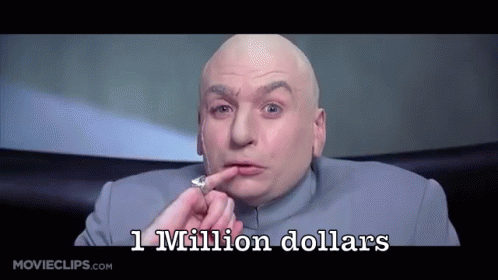 coming soon 4 or more existing Medical Cannabis providers will pay 1 MILLION DOLLARS so they can have the very valuable first mover advantages in the Jerz Adult Use cannabis market. 
this is going to happen.
when it happens does not interest me. 
why?
because it excludes everyone else in Jerz most notably those who've been the most harm from the war on drugs african american males.
The logo says social justice but it reads #msogang
To me it's important to focus on two other specific delays are harming locals disproportionately still no regulations for delivery licenses or regulations concerning edibles.
but why? imo delivery services have less barriers to entry than say retail..
with edibles they hide behind "safety" but all this does is allow existing brands enter the market quicker once they do decide to make up the rules. 
In the meantime Jerz don't worry the tradional market will provide while the CRC delays they'll continue to risk their freedom in the process.
Local Cannabis Bans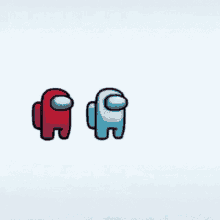 The ballot question passed by 2 to 1 margin yet nearly the inverse ratio of towns have banned any type cannabis business. Why?
Nearly all that allow do limit the amount and types of cannabis biznusses they will allow within the town.
We've heard a lot lately about how limited licenses are the root of all inequity in the cannabis industry and here in Jerz we've seen and heard the reefer madnuss spewing from deez local elected moufs for far too long. 
The more I've thought about this the blah blah at town meetings over the past few months is just a performance.
It's all about the bag. The fat paper bags of cash they are going to be looking for when mega canna corp comes calling looking to reverse the ban.
Be careful FBI / DOJ likes these local cannabis corruption cases.
No HomeGrow for YOU
I will begin selling weed on March 21st just like the white guys to protest the pending passage of SB2703 - https://t.co/h4ZGBAYC86 - I look forward to Mercer County Prosecutor Onofri prosecuting me for this. pic.twitter.com/pbRNWOZKX7

— NJWeedman (@NJweedman) March 13, 2019
Why does Jerz allow rich white owned corporations to grow cannabis but our local tax paying citizens can not grow marijuana? 
it's about control on two levels.. corporate control of the cannabis market and law enforcement control exploiting otherwise law abiding citizens by potentially branding them criminals if the wrong person knocks on the door.
As I've told you many times pre panera bread I was a regular homebrewer. We made some good beers. 
If you do everything fast maybe brew day to drinking could be 15-18 days. That's a 5 hour min brew day then checking on it daily during fermentation transfering it adding carbonation letting settle before that first pour.
Now homegrowing I'm told is a much longer process on the short side your looking at 3mo+ or 90ish days plus you need more costly equipment it's a much bigger commitment
And well the point I always come back to here when it comes to homegrow as some threat to cannabis biz: It's Bullshit. 
take a look at how much weed tax revenue the other states bring in while allowing homegrow. I would love to see an accurate survey of cannabis users in say Cali or Colorado what % of cannabis users actually grow. I would be shocked if it was 20% it's likely somewhere between 5-10%
It's a plant. Proven over 100's of years to be safer than all the other drugs we use and abuse
all should be free to grow it!
Find the Good
ok what has gone right in the past year? it's not much overall to be honest 
The fact simple possession arrests have ended is good and many have had their cannabis charges expunged also good.
please help me here I'm grasping at straws yes I would like the straw please
What are you even saying man?!?!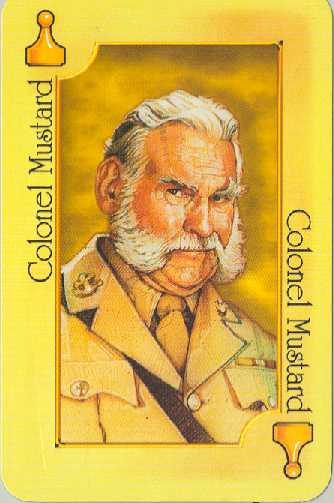 many today will be playing the blame game and there's plenty of it to pass around to the left to avoid death
but really who is to blame..
you may point to the CRC and they say we are handcuffed by the law.. ok but are you muzzled too?
if you see something say something
you may point to your boy murph dawg.. he did bad math. if he wanted a resounding victory he needed to deliver homegrow
but he's barely supported it and now with his slim margin win and no more elections he has no clout and he doesn't run things in Jerz
Alas there's just one suspect left
it was sc*tari
in the trenton back rooms
with the pen