It feels odd to be writing this blahgg to yous from a hotel room alone high on atomic lobster #2 and awaiting the arrival of this edible to the party but here we are.
Reminds me of the only other time I ever recall staying in a hotel room alone my feb 2020 trip to the boston weed show I wrote about here.
You know I do have a few thangs to get up offa my chest so do not fret we shall get to all that and then some but first.. 
It's been one year since I posted last and what's changed in Jerz 'legal' cannabis since then.. actually let's flip the script and look at what has NOT changed
homegrow still very much illegal
crc aint gunna talk about it
all those homegrow bills blocked by col mustard
not enough legal cultivators
prices still too damn high
no delivery or real edibles yet 
mayor quimby still decides if you can have a weed biz in Jerz
what's changed? 
crc issued a whole bunch of conditionals
a few more retailers / cultivators
some rules for weed lounges
lots of meetings
oh and Murph Dawg says "Buy Legal!" say what now? Listen I can't say it much better than I did rrright here so I'll just link back to it
murph dawg played us stoners for political and financial gains like a fiddle all the way to trenton twice
< ccchanges >
but one thing is changing today 2/22/23 the cap on cannabis cultivators set in the law at 37 expires but really
that is much to do about nothing. Currently we have 17 'legal' cannabis cultivators.
I have to be 100 here all that I just wrote is zzzzzzz to me at this point old news
if you've been tuned in as we say I'd love to be more optimistic about things but I'm not going to sugarcoat it.
The crc is a rubber stamp you fill out the paperworks correctly and pay the fees you can have your conditional license but then what?
You are beholden to the local govt of select 1/3 of state while nearly the inverse amount of voted in favor of 'legal' weed
but you damn well sure are not allowed to grow it and where exactly do you buy this 'legal' weed in many locales it's still a long drive to get the new new megaweedcorp 'legal' 32% neon crunch berries weed
really I ask this question with all seriousness:  what did we vote for?
did we vote for $60 8th's?
did we vote for weed factories in old walmart buildings ( link app subs only :/ ) 
did we vote to create two versions of the same plant cannabis vs marijuana?
did we vote to have gov't hand the adult use market over to the msogang?
did we vote to allow local govt to toss aside our votes?
did we vote to see cannabiz local bans based on outdated stigma or worse in my mind the desire to choose the winners and pad the wallets?
did we vote to create a system where yes many weed arrests have stopped but your guy is still very much at risk and YOU are very much at risk if you drive a car in Jerz?
did we vote to create an entire new gov't agency who's only objective is to raise tax rev and cannot even voice a negative opinion on the flaws with the weed law used to create their jobs?
ah there it is we got to it it's the money lebowski at least $625k over five years and the megaweedcorp board seat later we seeeeee you 
< the stigma is real >
more to that point for much of our adult lives stoners around the same age as me have been labeled by our govt as criminals of course we knew that it was unjust and so well we smoaked weed as we do
but for someone to go thru a large part of their life waering that well it does things and so now here in Jerz it's 'legal' cannabiz and illegal marijuana but we know we know it's all just weed
and we know that the nose knows the good weed but I do not know when the law will allow one to actually open a package for sale and smell the 'legal' weed
for all I know the rules may never evolve to allow that
it's all these little things that they take from us that erode our stoner culture 
a weed lounge but you can't sell food there huh?
I am going somewhere here where exactly that is I do not quite yet know as I type this ah yes! back to that  
so long we've been labeled and that is the stigma just because the laws have changed the minds of so many have not
I ask you this after being labeled for so long for doing something we all knew was not the "high" crime it has been made out to be
and this is how you wind up local govt so out of touch with their own voter they will ban cannabis sales before they decide to spend an hour learning about the issue
they are old and they've been there a long time inside the insides of the local govt machine and so listen bud they know what is best for this town NOT YOU concerned citizen
as if weed as not been sold and smoaked every day in every town across the great state of Jerz for many many many years
when top (murph) dawg our govt now clearly in the weed biz comes to us and says "buy legal" spouting the same bs talking points we see right thru that clear as glass just wiped down so clean birds fly right into the window
so yes as you might have guessed I smoak weed
but rarely do I smoak 'Legal' weed
traditional market weed is safe and is largely better quality 
I will continue on this way until I feel the 'legal' market truly allows all who wish to participate in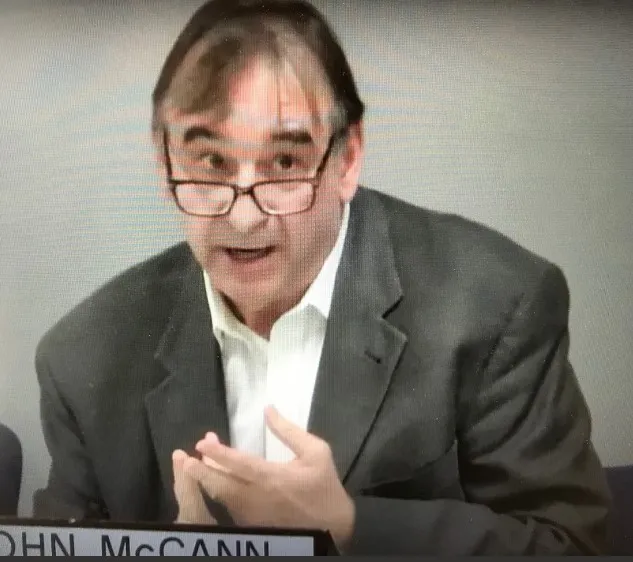 frankly I do not ever see that happening here in Jerz with local govt run amok defying it's own voters repeatedly with little to no consequence
meanwhile all they are doing is setting themselves up for more lawsuits.. what happens then when tax rate goes up up up
< save our stoner culture! >
two recent weed events I went to
both amazing to be a part of real stoner culture alive and well and you love to see it
first a few weeks back in manhattan the nyc growers showcase an event bringing together 3 new york growers: thekolector semper frosty and homegrow long island
this was a more expensive ticket than I usually spring for but this was an all inclusive weed smoaking event and you get a sample from each of the 3 featured growers at the door all three top nawtch
ticket also included edibles from 3 different vendors and the dab bar in the front that I really didn't know about until the end had a great time  :) 
my brah I met in the line out front got me too baked so I didn't get to network as much as I would have liked to with the growers I always love to hear the story and share mine
interesting place it was at called workandroll nyc a cannabis friendly co-wroking space and they host events on weekends if I was a city person this is the kind of place I could see myself working at
next up went to the most recent njgreenscene
I'd been invited a few other times but couldnt make it but this time I headed up norf and was glad I did
much more affordable ticket and depending how early you show get a sample or preroll at the door
easily could have spent $4-500 there no doubt the 'legal' market would never allow such an event had to be 12 maybe 15 local growers all Jerz or tristate and again very impressive flower / edibles / extracts
we often hear of the "legacy to legal" pipeline etc in the cannabiz realm
so I was curious and feeling chatty after the shine bright like diamond rippp
spoke with nearly all about what they had to offer I told my story shared some stickers listened intently to theirs but after that I really wanted to know
do you want to be in the Jerz (or other) 'legal' weed market?
the answers suprised me a few are jumping thru the hoops and looking to make that move many more seemed to think it wasn't worth the effort 
but to me that is a fail for the crc and Jerz as a whole that 100% of those there are not looking to go legal
< about that legacy to legal route >
our gov't places so many barriers in front of those in the legacy market who really would want to be legal for the obvs reasons
yet still when weighing all the facts these legacy operators are making a biznuss decision choosing to stay on that side
choosing not to play the find a mayor who says yes game 
legacy to legal sure it's pretty simple if you just want to WORK for megaweedcorp but if you want to start your own craftgrownweedcorp good luck to you 
like everything in Jerz you need connections and if you don't have them you may do a bunch of paperwork
pay the crc and a bunch of lawyers but never get to open your weed store and that is WRONG
EVERYONE from the legacy market that wants to go legal as AN OWNER should have that opportunity and until that happens the crc has failed
when I go back that event and ask each grower and they say yes goin legal my home town approved me it was so easy I'm so happy to not have to risk my freedom anymore to grow weed
until the day that happens THE CRC HAS FAILED in it's stated social equity mission
< what about that pineapple guy >
recently I've shared some of my struggle
where I sometimes say 'it's complicated' in regards to revealing my identity to a wider audience at large 
many of you shared words of support and I truly thank you for that 
when you're like me and you have adhd and you work largely at home alone you can tend to get inside your own head fairly often
almost like a mental rabbit hole of what if's
but really we can only control what we do right? we can't really control how other people will react to what we do?
yet I do fear those what if's and so I been talking about it first with my therapist and more recently with some more important people in my life 
and then last week just randomly with an aquaintance from my time spent shit posting about weed on twitter
it's just funny how life works because when I get in my head about this stuff as I mentioned I'd often thought of this person as like literally the one person that I even know of let alone have any relationship with
some of you may know him now as Curt Robbins of Higher Learning I barely know him but this day few weeks back I guess he reached out to me to join twiiter community but something in my mind took this as sign
to ask him about his time operating in the cannabis space using an alias one of the best I've ever heard of actually -- Gooey Rabinski how his life might help me better understand my own struggle so we did chat for bit on it
he helped me to see things a little more clearly there so I thank you Curt much love
it's really odd how the world works and we make these random connections but I am thankful that it does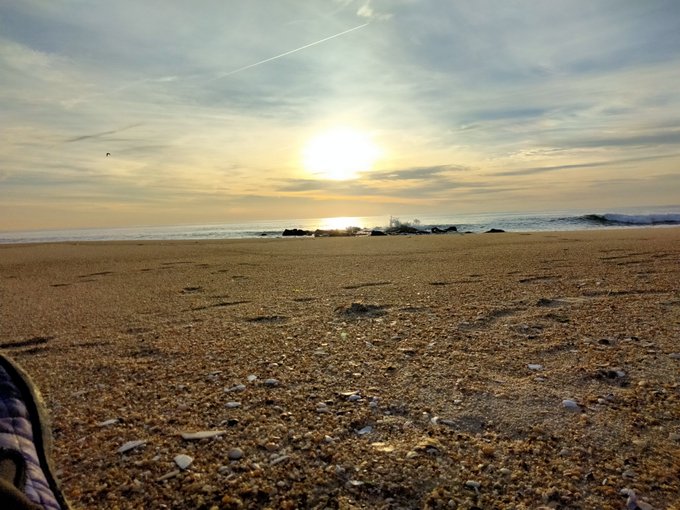 < wrap it up dawg >
true I've gone on for a minute.. so yea I have some other weed website projects in the pipeline but they are moving slow
my regular website biz still takes the majority of time and pays some of the bills at leaving the extra time for my weed work as I like to call it
I'll keep at it just know even though it's slow go I am working on things and stuff and will let ya know when it's ready to share 
that's all for this year ;)
jk I will try to do this more often this year til next time
your pal,
that pineapple guy :)